What Is a Credit Rating?
A credit rating is an evaluation carried out by specialized commercial agencies to estimate a borrower's ability to repay debts on time. Creditworthiness, also known as a credit rating, refers to a review process or measure through which a borrower's situation is thoroughly analyzed. This assessment is usually conducted by a credit rating agency, which studies the financial capabilities of the entity in question. Credit rating takes into account factors such as the borrower's financial stability and their willingness to repay debts when evaluating their creditworthiness. A borrower's credit rating has a future outlook on their financial performance, loan eligibility, and commitment to repayment. It is essential to note that a credit rating is just an opinion and not a final decision. Companies, banks, and countries rely on credit ratings to determine their creditworthiness and their ability to obtain loans.
How credit rating Works?
Credit rating is a crucial aspect of the lending industry. It helps lenders determine the likelihood of the borrower paying back the loan on time. A credit score, which is a three-digit number, is a prediction of the borrower's payment behavior derived from data like payment history, debt amount, and types of accounts, among others. The credit score is calculated using credit scoring models that look at factors like payment history, debt-to-income ratio, and how frequently a borrower misses payments. The credit score helps the lender predict with reasonable accuracy whether the borrower is likely to default on the loan. A higher credit score generally indicates lower risk, and lenders are willing to offer more favorable terms and rates to borrowers with high credit scores. In contrast, borrowers with low credit scores are viewed as risky and may have to pay higher interest rates or be denied credit altogether. Thus, understanding how credit rating works is critical for borrowers to manage their finances and secure credit at preferential terms.
What is a good credit rating?
A good credit rating is essential in today's financial landscape. It is a numerical representation of an individual's creditworthiness that lenders use to determine the risk involved in lending them money. According to FICO® scores, the range for a good credit rating is 670 to 739, while credit scores around 700 are considered the threshold to "good" credit. Lenders are comfortable with this credit score range, making it easier for individuals to obtain loans and credit cards with favorable terms. However, the definition of a good credit score may vary from lender to lender, and industry-specific credit scores may have a different range altogether. Factors that contribute to a good credit rating include having a low debt-to-income ratio, making timely payments, and a long credit history. Individuals who maintain a good credit rating are viewed as less risky by lenders, making it easier for them to obtain credit and receive competitive interest rates.
Why credit rating is important?
Credit rating is of utmost importance when it comes to financial dealings. A good credit rating is a reflection of a borrower's creditworthiness and ability to repay debts. It improves credibility and indicates a strong repayment history. Banks and investors rely heavily on credit ratings to make decisions on loans, interest rates, and other financial options. No lending institution would want to give money to a risky customer. Credit rating helps lenders make better investment decisions and reduces the risks of losing money. A credit score is a three-digit number that lenders use to evaluate the creditworthiness of a borrower. It plays a significant role in determining whether a person can secure a mortgage, credit card or other financial options. In countries abroad, credit ratings are becoming increasingly important in the development of global capital markets. Hence, it is imperative for individuals to maintain a good credit rating to enable access to favorable financial options with lower interest rates and higher borrowing limits.
Credit Ratings vs. Credit Scores
Credit ratings and credit scores are both numerical indicators used to assess creditworthiness. However, credit ratings are typically used for companies, banks, or countries, while credit scores are more commonly used for individuals. Credit ratings are issued by specialized institutions or rating agencies, such as Moody's or Standard & Poor's, and measure the extent of potential risks associated with lending to an entity. These ratings range from "high security" to "default," with intermediate levels in between. On the other hand, credit scores are determined by credit reporting agencies, such as Equifax or TransUnion, and are based on an individual's credit history, payment history, and other factors. In short, credit ratings and credit scores serve similar purposes, but they are applied in different contexts and assessed using different methodologies.
Tips to establish a Credit Rating
Check your credit report
Checking your credit report is an essential task in maintaining a good credit score. By checking your credit report, you can ensure that all the information presented about your credit history is accurate and up-to-date. It is important to remember that credit scores are determined by computer equations analyzing credit reports based on payment history, amounts owed, length of credit history, and credit mix. However, errors in your credit history can lead to a lower credit score, which can impact your ability to obtain loans or credit.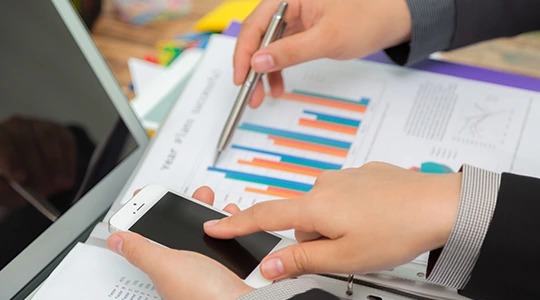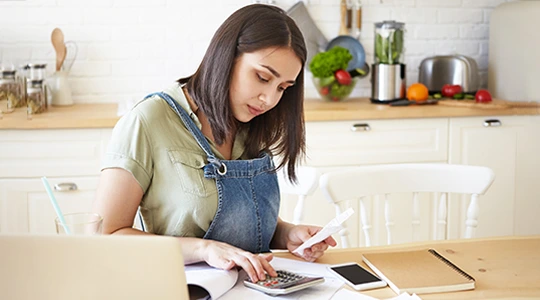 Pay your bills on time
Paying bills on time is crucial for maintaining a good financial standing. It is important to know when the payments are due and make a note of it on a calendar specifically dedicated to bills. Friendly payment reminders can also be sent to avoid missing any payments. Creating a designated space for bill-paying can help keep things organized and easily accessible. The most efficient way to ensure timely payment is to set bills up on auto-pay. This saves time and effort while minimizing the risk of late payments. With possibly over a dozen bills to keep track of, it is imperative to stay organized and on top of payment deadlines.
Establish any errors and inquiries
Establishing any errors or inquiries in credit ratings requires a professional tone of voice and a third-person point of view. This process involves classification methods, such as verifying credit scores and acknowledging the existence of errors. In Hungary, individuals can obtain their credit reports through My Credit, which is a reliable platform to gather accurate information. Once the reports are obtained, it's essential to check for any errors or mistakes that may affect their credit ratings.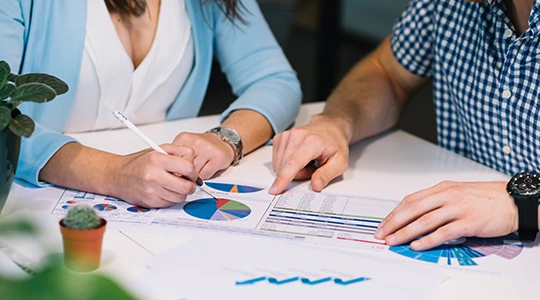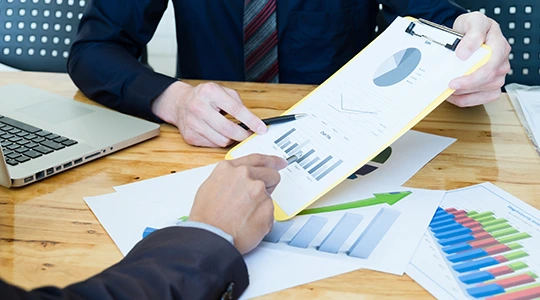 Maintain your credit utilization ratio
Maintaining a good credit utilization ratio is an important aspect of credit management. According to factual data, it is generally advisable to keep your credit utilization below 30%, but there isn't a magic number that applies to everyone. To keep your credit utilization low, paying off your balances in full every month and reducing credit card balances by paying more than the minimum each month are good practices.