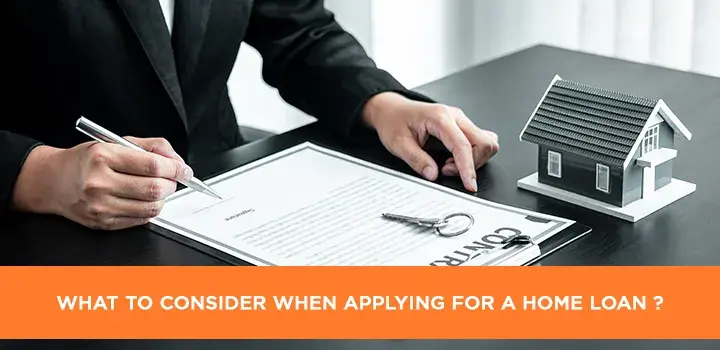 A home loan is a significant investment that can provide a person with the best opportunity to improve their lifestyle. However, it is crucial to consider all the factors when applying for one. A home loan can be a good investment for many who have not yet saved enough money to cover their monthly expenses. So when you apply for a loan, you must consider some factors that help you.
Your Credit Score
The credit score is a crucial factor in the lending process. It is a good idea to check your credit score regularly. That can be done using the credit report from each of your credit reporting agencies, or you can use the Credit Report. So when you are looking for a home loan before that, you have to perfect a credit score of around 750+, which increases your home loan approval possibilities.
Down Payment
There are a few reasons people are not ready to purchase a home. One of them is that they have a limited budget. Another one is that they don't want to pay too much for the property, or they don't want to be responsible for all the costs associated with buying it. Before purchasing a home, you have to pay a certain amount, which helps you with a low loan.
Debt-to-income Ratio
The debt-to-income ratio was a significant factor in determining the future of a person's finances. Lenders could use it to determine whether someone had enough money to repay their loan. However, things have changed now, and it has become more difficult for people to make sure that they can repay their debts. That is because many other factors determine whether someone will be able to repay their debt, such as their income and assets. So when you apply for a home loan, you must maintain the debt-to-income ratio of your financials.
Type of Loan
A home loan is a loan for the purchase of a house. A loan is usually secured by the house and the buyer's security deposit. There are different types of loans, including:
The most common home loan type is interest-only, meaning that the borrower pays interest only on what they borrow and not on what they have paid into the mortgage. This type of loan can be used to buy a house that needs significant repairs but doesn't have enough equity to make it worth repairing, as well as for first-time buyers who don't have enough money to make their dream home happen. Banks, credit unions, and other lenders can offer interest-only home loans.
Call on (888) 803-7889 for improving your credit score!