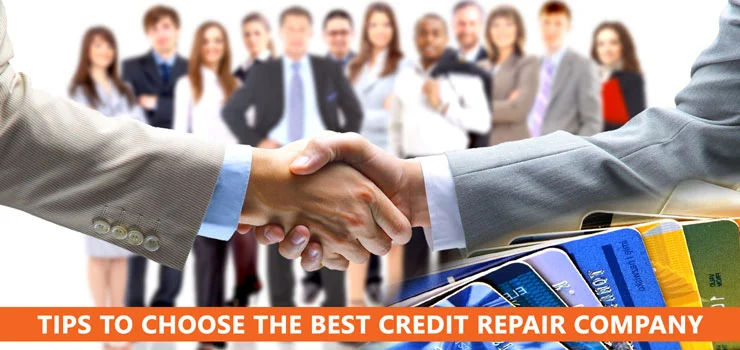 Most people today grapple with the problem of poor credit ratings. Many Credit Repair Company helps you with your credit score to determine your creditworthiness. This makes your credit rating an all-important factor in your finances. If you have just typed someone to fix your credit now, It is time to learn more about credit repair services and what they can do for you.
This article highlights the benefits of working with these companies and how to choose the most reliable one. Keep reading.
How a Credit Repair Service Works
There are so many advantages of having a good credit score; you can buy that dream car, rent a house in your favorite neighborhood, apply for and get your dream job and enjoy cheaper insurance and other utilities. There is no denying that a good credit score opens a door to opportunities.
While it is possible to fix your own credit score, it might take time and you might end up causing more damage. This is where professional credit counselors come in handy. These experts offer credit repair services including credit report review, credit report tracking, and credit monitoring through alerts, disputing negative remarks and errors, and offering tailored credit repair tips. They offer a one-stop shop for all your credit score needs.
Choosing the Best Credit Repair Company
With the increasing demand for credit card repairs, many companies have emerged and you have to be cautious to avoid online scams. The following are some tips to help you find a reputable, reliable, and credible credit repair company near you:
Look for experience:
Longevity in the Credit Repair Business assures you that the company has done something right. You will find a lot of information about such a company and if there are numerous complaints about them, go on and keep looking. If you type who can help me fix my credit?  On a search engine, you will get thousands of results, but your focus must be on experience and track record.
Better Business Bureau accreditation and rating:
Look at the BBB website and check whether the credit repair company you wish to use has a high rating. Go for a BBB-listed credit repair company that has an A+ rating for guaranteed services.
Look at the fees charged:
Many complaints in credit repair arise from unclear fees. Make sure you understand the company's charges and get clarifications before you sign up. Look for hidden charges that might up the total costs of services and avoid such companies. If there is any demand for upfront payments, run and don't look back.
Don't fall for guarantees:
Anyone promising you instant credit repair or giving guarantees on credit score improvement is most likely after your money. This is a process that takes longer and you should only work with a credit repair company with a long-term plan for you.
Look for complaints:
If you find multiple complaints on the CFPB complaint database against a credit repair company, keep looking.
Professionalism:
Go to a company with an office and staff which works with a clear plan.
Get in touch Call us:- at (888) 803-7889 today and let's help improve your credit score with our tested and clear-cut strategy.
Resources:
How long does a repo stay on your credit?