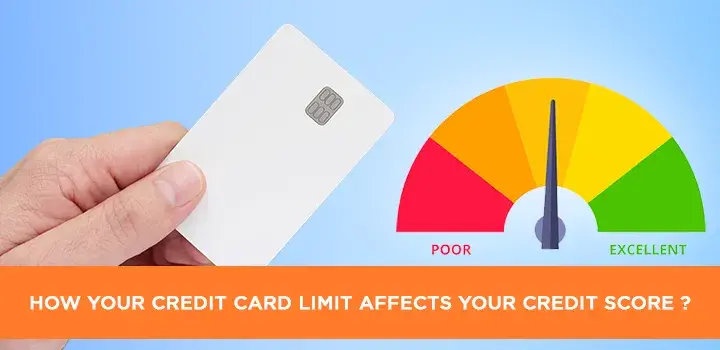 When you're applying for a new credit card, one of the things that the issuer will look at is your credit limit. Your credit limit is the maximum amount the issuer will allow you to borrow. It's important to understand how your credit limit affects your credit score to make informed decisions about your finances.
Understand Your Credit Utilization Rate
If you're like most people, you probably don't know what your credit utilization rate is. And even if you do, you might not understand what it means or how to improve it. Your credit utilization rate is simply a measure of how much you use compared to your total available credit. It's expressed as a percentage; the lower your rate, the better. A high utilization rate can hurt your credit score, so keeping it as low as possible is essential. You can do several things to reduce your utilization rate, including paying off your debt and increasing your available credit line.
How Does This Affect My Credit Score?
Like most people, you probably don't think about your credit score that often. But if you're planning on buying a home or taking out a loan shortly, you'll definitely want to know your credit score and what you can do to improve it. Explain how your credit score is calculated and what factors can affect it. We'll also teach you how to raise your credit score if it's not where you want it to be. So whether you're just starting in life and are looking for your first mortgage or car loan, or if you've made some mistakes in the past and need to rebuild your credit, we've got everything you need to know!
Lower Utilization, Higher Score
In today's competitive world, it is essential to have a high credit score. A high credit score means you're a responsible borrower and will likely repay your loans on time. But what happens if your credit score is lower than you'd like it to be? Don't worry - there are ways to improve your credit score ! One way is to lower your utilization rate. What is the utilization rate? Utilization rate is the percentage of available credit you use at any given time. The higher the utilization rate, the lower your credit score will be. You can improve your score by lowering your utilization rate - and here's how!
Why Do Creditors Care About Credit Utilization Rates?
When you are trying to get approved for a loan or a credit card, one of the factors that the lender looks at is your credit utilization rate. But what is this, and why does it matter? Your credit utilization rate is how much of your available credit you use. So if you have a $10,000 limit on your credit card and are charged $5,000, your utilization rate would be 50%. Lenders want to see that you are not using too much of your available credit because it indicates that you may be struggling financially. A high utilization rate can also hurt your credit score, so keeping it as low as possible is essential. There are some ways to do this, such as paying off your.
Credit Card Limit Increases Can Serve You
Your credit limit is the amount of credit a lender has extended to you. The lender sets that limit. And depending on your credit score, your spending habits may increase or decrease. A higher limit can help when you need to make a large purchase or borrow money in a pinch.
Call on (888) 803-7889 for credit repair services!