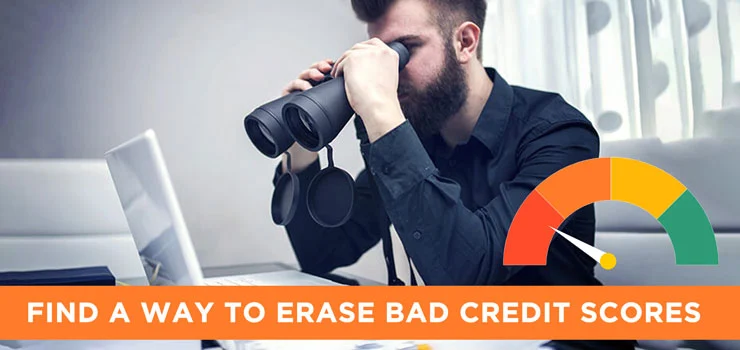 Did you know that you can delete some of the poor ratings in your report? This is one of the best ways to fix Bad Credit Scores. Our team of experts will study your statement and identify the scores that you should delete. Some of them may be simple errors that will go away after correction. For example, if there was an overcharge on your credit card, you can follow up with the specific company, and everything will be in order.
Check for ways to improve your ratings
How can I fix my bad credit? When our customers ask this question, we always tell them that it is all about raising the score. If you do not know how to do this, we will do it for you. We have worked with a lot of customers, and for many years, we have identified the best ways to raise their scores. Sometimes, we do this instantly so that you can go back to that lender and submit a new loan application that will be acceptable.
If you want to know how to fix your credit score, leverage the tools and information that we provide. When you do this, you will notice that it is not a difficult task. You also should know that fixing the ratings is just the starting point. Your aim should be to keep the score at the best levels through proper credit monitoring services.
Fix Your Credit Score
Let us help you to understand how to fix your credit score fast. Sometimes, you do not realize it when you are inflicting damage on your credit report. Some people find out that they are on the wrong footing when it is already too late. Maybe, you were applying for a loan, and the banks rejected it because of your poor rating. When such a thing happens, you need to act fast and fix the situation before you suffer more damage. Here is what you should do.
How to dispute accurate information in your credit report?
Credit reports are a very important part of your financial life. They provide information on how you've managed your finances in the past and what kind of credit you have. You need to dispute inaccurate information in your credit report if it's incorrect or misleading.
The first step is to make sure that the information is accurate, then dispute it with the credit reporting agency. If they don't resolve it, contact the Federal Trade Commission (FTC) for help.
How do errors impact your credit score?
Errors can impact your credit score, especially if they are not corrected quickly. Errors on your credit report can be anything from a missed payment to an incorrect address.
When you have errors on your credit report, it is important that you take the steps necessary to correct them as soon as possible. This will help improve your credit score and prevent future errors from lowering it.
Get call us at (888) 803-7889 to understand how to fix your Bad Credit Scores.
Resources:
The reason credit score drop
Credit Monitoring Services: Are They Worth the Cost?