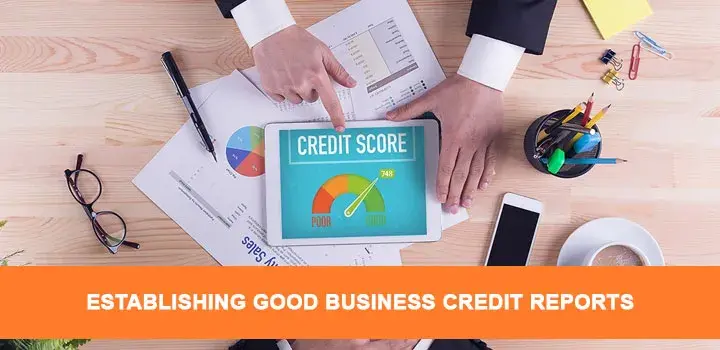 Business reports also differ from personal credit reports because the information is sent in voluntarily. Even if you have been working hard to build up a good business credit history, the businesses you owe money to or do business with may not be sending in information about you to the credit bureaus. While almost all individual adults have personal credit reports, business credit reports tend to be very incomplete, to say the least. Despite this obstacle, though, you can build good business credit with only a few basic tips:
Top 7 Tips For Build Good Business Credit
1. Be careful about changing your business name.
When you change your business name, you want to make certain that your good credit rating remains with your business. Be sure that credit bureaus know about the name change and a few months after making the switch; get a copy of your business credit report to make sure that all your credit information is on your new report.
2. Be careful about employees.
Unscrupulous employees can affect your business finances and your business credit rating. If you offer employees business cards or access to company finances, do make sure that your employees are trustworthy.
3. Get copies of your free business credit reports.
Once a year and at least three months before taking out a loan, check your business credit reports to make sure that no mistakes appear on your reports. Occasionally, businesses with similar names will have their reports mistaken for each other. Simply report the error to the credit bureaus for correction and recheck your credit report again to ensure that the problem is fixed.
4. Keep personal and business credit separate.
By combining business and personal finances, even if you are a small business, you risk ruining your personal credit. Even small businesses have larger loans and more financial obligations than the average consumer. Those extra debts on your personal credit score can make it appear that you are overextending your credit. This can make it harder for you to get loans for your business or your personal life.
5. Pay off business loans as fast as you can.
Although lenders may assure you that you can repay a business loan gradually, paying off your debts promptly ensures that you enjoy a prime credit rating and that you keep some money on your credit cards and credit accounts to use in case of an emergency.
6. Avoid taking out very large loans for risky ventures.
Large loans need to be repaid whether your venture works or not. Always draw up a business plan and plan for expansion or new business opportunities realistically.
7. Maintain excellent records.
Good records make tax time much easier. If errors do find their way onto your business credit reports, good records make it easier for you to prove that mistakes have been made.
Keeping a good business credit record can help ensure that your company prospers for many years to come. Now that you understand how business credit reports work, you can take the steps needed to establish great business credit.
We are a top-rated and fully bonded credit repair company. We are extremely aggressive and also teach you how to maintain good credit. After reviewing your credit report, our Credit Consultants determine a customized fee based on your situation.
Call us today (888-803-7889) for a FREE Credit Consultation we will see what is going on with your credit and tell you how you can fix it, if you would like us to fix it – we will do that.