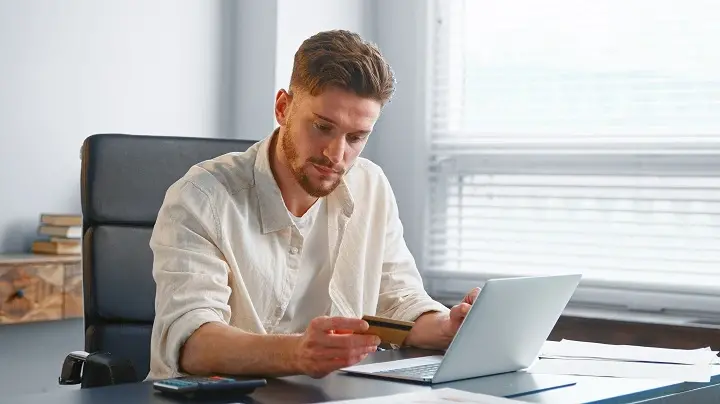 Having good credit is essential for getting loans, mortgages, credit cards, and even jobs or apartments. Unfortunately, mistakes happen that can damage your credit score. An unexpected medical emergency or job loss can make it difficult to pay bills on time. Going through a divorce can leave you with your ex's delinquent accounts. Errors in reporting or even identity theft can wreck your credit through no fault of your own.
Whatever the reason, a low credit score makes it hard to qualify for new credit or financing. Creditors see you as a risk. But your credit doesn't have to haunt you forever. Credit repair companies know how to remove negative items from your reports legally under the Fair Credit Reporting Act. Their expertise can help you rebuild your credit and your financial life. With a higher FICO score, you can qualify for lower interest rates that save you money.
The key is finding an effective, legitimate credit repair firm in Las Vegas. Be wary of scams and exaggerated claims. Thoroughly research companies to choose one you can trust. This guide will walk you through the process of finding the best credit repair services in Las Vegas for your situation. With dedication and an experienced partner, you can improve your credit score and open up more opportunities. Let's get started.
Understand How Credit Repair Works
Credit repair companies help you improve your credit report by identifying and disputing inaccurate, erroneous, unverifiable, and obsolete information. The credit repair process typically involves:
• Obtaining your credit reports from the three major credit bureaus (Experian, Equifax, TransUnion). Reviewing the reports closely to spot any errors.
• Challenging negative items like late payments, foreclosures, repossessions, bankruptcies, judgments, and charge-offs. Creating dispute letters with supporting documentation proving the inaccuracy.
• Communicating with creditors and credit bureaus via phone calls and letters to get negative items removed. Negotiating deletion of items when possible.
• Monitoring credit reports over several cycles to ensure negative items are deleted. Items can reappear so ongoing maintenance is key.
• Advising on good credit practices going forward - paying bills on time, keeping balances low, and avoiding applying for too much credit too fast.
• Providing guidance on increasing your credit score by lowering credit utilization, becoming an authorized user, etc.
A reputable credit repair company essentially works as your credit advocate, negotiating with creditors/bureaus on your behalf to remove inaccurate, unverifiable negatives. This can help boost your credit score substantially over time when done right. They know how to effectively dispute items within credit law.
Know the Warning Signs of Credit Repair Scams
When researching credit repair companies, be on the lookout for common scams. Some companies falsely promise to remove all negative items from your credit report in exchange for an upfront fee. However, it's illegal for credit repair companies to guarantee results or charge upfront fees before services are rendered.
Avoid any company that asks for payment before providing services. Legitimate credit repair works on contingency, meaning you only pay after items have been successfully removed from your report. Credit repair can take several months, so companies should charge affordable monthly fees during the process instead of a lump sum upfront.
If a company makes outlandish claims that seem too good to be true, they probably are. No company can legally remove accurate negative information from your credit report. Instead, legitimate credit repair companies work on your behalf to ensure proper reporting processes and dispute any errors with the credit bureaus. Promises of new credit cards or loans are also red flags.
Stick with reputable credit repair companies in your area that provide free consultations and customized action plans. Read reviews and verify licensing to avoid scams. And never provide sensitive information like your social security number without vetting the company first. Protect yourself from credit repair scams by doing thorough research before engaging in services.
Research Top Companies in Your Area
When researching credit repair companies in Las Vegas, look for those that stand out based on reputation, customer reviews, and proven results. Here are some of the top companies to consider:
1. Lexington Law
This nationwide credit repair company has an office located in Las Vegas. They have over 20 years of experience and have removed over 10 million negative items from credit reports. Lexington Law has an A- rating with the Better Business Bureau.
2. Credit Repair Ease
Although their headquarters are in Florida, CreditRepairEase.com operates in Las Vegas and across the country. They have over 15 years of credit repair experience and make use of advanced technology and tools to help improve credit scores. They have repaired over 2 million credit profiles.
3. The Credit Pros
Based in New Jersey, The Credit Pros runs a Las Vegas office and takes a customized approach to raising credit scores. They offer a complete suite of financial services in addition to credit repair, including help with student loans. The Credit Pros have removed over 1.5 million credit issues for their clients.
4. Sky Blue Credit
This nationwide credit repair company operates in Las Vegas. Sky Blue Credit is known for its affordability, experience, and excellent customer service. They have been in business since 1989 and have removed over 2 million negative items from credit reports.
5. CreditRepair.com
Although their headquarters are in Florida, CreditRepair.com operates in Las Vegas and across the country. They have over 15 years of credit repair experience and make use of advanced technology and tools to help improve credit scores. They have repaired over 2 million credit profiles.
When researching, take time to read through company reviews, check their BBB rating, and understand their methods and areas of expertise. Choosing a reputable credit repair firm is key to successfully repairing your credit.
Check Company Reputation & Reviews
When researching a credit repair company in the Las Vegas area, it's important to thoroughly check their reputation and reviews. This can give you a good indication of how satisfied past clients have been with their services. Here are some things to look out for:
Importance of Reviews: Read through online reviews on sites like Google, Yelp, and the Better Business Bureau. Pay attention to any concerning complaints or trends. Legitimate companies should have mostly positive feedback. Be wary of companies with no reviews or overwhelmingly negative ones.
BBB Rating: Check the company's Better Business Bureau profile specifically. The BBB grades businesses from A+ to F based on factors like complaints, transparency, and proper business practices. Only consider companies with A or B ratings. An F rating is a major red flag.
Common Complaints: Look out for frequent complaints about things like lack of results, hidden fees, poor customer service, or billing issues. These are signs the company may not deliver on promises. Avoid companies with a pattern of complaints.
Resolution Process: A company that values customers will try to resolve complaints. Look for evidence they work to address issues and dissatisfied clients in their responses. Lack of response to complaints is a warning sign.
Online Presence: Search the company name plus words like "scam," "complaint," or "review." Numerous scam alerts or accusations could indicate shady business practices. A legitimate company shouldn't have an abundance of negative claims against them.
Regulatory Actions: Check with organizations like the Nevada Attorney General or Consumer Affairs to see if any formal actions have been taken against the company for violations. This information is public record.
Thoroughly vetting a company's reputation and online reviews can help avoid choosing a disreputable or untrustworthy credit repair firm. Taking these steps helps identify any red flags early on.
Understand the Cost of Credit Repair
When researching credit repair companies, it's important to understand their pricing models and fees. This will help you budget appropriately and avoid getting stuck with unexpected charges.
The average cost of credit repair services ranges from $60 to $150 per month. However, some companies charge an initial setup or first work fee of $100 to $400. Monthly fees are typically charged regardless of whether any progress was made on your credit report in that month.
Common pricing models for credit repair include:
• Monthly fee - A flat monthly rate, ranging from $60 to $150 on average. The monthly fee remains the same each month.
• Tiered pricing - The monthly fee is based on how many items the company needs to dispute on your report. More items mean a higher monthly cost.
• Hourly rate - Some companies charge an hourly rate for credit repair services, such as $100 per hour.
• Pay-per-delete - Rather than a monthly fee, some companies charge only when a harmful item is successfully deleted from your credit report. This ranges from $50 to $100 per delete.
• Initial work or first work fee - An upfront fee ranging from $100 to $400 to start and review your credit reports.
When comparing credit repair companies, look for one that offers a clear explanation of their pricing structure. Avoid companies that try to hide fees or trick you into signing up for services that cost more than you budgeted for. The best credit repair firms will work with you to set a fair monthly fee that meets your financial needs.
Look for Experience & Results
When researching credit repair companies, it's important to look for those who have years of experience and a proven track record of success. Companies that have been around for several years likely have refined processes and expertise that produce better results for clients. Here are some things to look for:
Longevity: How long has the company been in business? Companies that have over 5-10 years of experience in credit repair likely have figured out what works for removing errors from credit reports. They have likely helped hundreds or thousands of clients improve their credit.
Expertise: Look for companies whose experts have extensive knowledge of laws governing credit bureaus and the dispute process. Their understanding of these laws helps them better advocate for clients and compel the credit bureaus to remove inaccurate items.
Case studies & success stories: Reputable credit repair companies should be able to provide case studies and client success stories that demonstrate their results. Look for examples of how much they've been able to improve clients' credit scores for a clearer idea of what results to expect.
BBB accreditation: Check if the company is accredited by the Better Business Bureau. This provides some validation that the company is legitimate, transparent, and responsive in resolving customer complaints.
Members of trade associations: Many reputable credit repair companies belong to trade associations like the National Association of Credit Services Organizations or the American Credit Repair Academy. Membership indicates a credit repair company adheres to certain ethical standards.
The companies that have been around the longest and helped the most people improve their credit are likely to give you the best results. Don't risk your credit repair on inexperienced companies. Look for those with a solid history of satisfied clients and removing negative items from credit reports.
Choose a Customized Game Plan
When researching credit repair companies, it's important to find one that will take the time to understand your unique financial situation and goals. The best credit repair firms will customize their strategies based on your credit report and what you need to accomplish. They won't take a one-size-fits-all approach.
Your credit history and goals are different from someone else's. A personalized game plan mapping out the best ways to improve your credit score is essential. This customized strategy should be based on factors like:
• The types of negative items on your credit reports and their severity
• The age and history of these negative marks
• State and federal laws that apply to your situation
• Your current credit score and what you need it to be
• How quickly you need to see results
• Other special circumstances like planning to apply for a mortgage
The company should be able to explain how they will develop a tailored game plan for credit repair that aligns with your expectations. Having an expert guide you through targeted disputes, goodwill interventions, creditor negotiations and more can make the difference in achieving your goals.
Don't settle for cookie-cutter services - find a company that will take the time to understand your unique situation and build a customized strategy around it. The personalized approach can help you see results faster.
Check Company Guarantees
A reputable credit repair company should offer legitimate guarantees to instill confidence in its services. When comparing companies, look for guarantees that focus on performance and results rather than money-back offers.
Some key guarantees to look for include:
Satisfaction guarantee: - The company should fully stand behind its service, allowing you to cancel without penalty if you are not satisfied with the credit repair process and results. They should not lock you into a long-term contract.
Performance guarantee: - There should be a clearly outlined process for what the company will accomplish, such as disputing a certain number of items within a set timeframe. The company should guarantee they will perform these agreed-upon services.
Results guarantee: - A reliable company will guarantee a specific improvement in your credit score if you follow their program. There may be conditions about completing steps on time, but a target score increase should be promised.
Legal guarantee: - A legitimate firm will guarantee they follow all credit repair regulations and laws. They should promise to operate legally.
Avoid companies that only offer a money-back guarantee - that suggests their priority is getting paid rather than satisfaction with their services. Look for guarantees focused on performance, satisfaction, results, and legal processes for the best options.
Comparison of Top Companies in Las Vegas
When researching credit repair companies in Las Vegas, a few names stand out from the rest. Here's an overview of the top options:
CreditRepairEase.com
Creditrepairease.com has helped over 100,00+ customers improve their credit scores since 2015. They offer transparent and affordable pricing starting at $79.99/month.
Pros:
• Licensed and bonded
• 90-day money-back guarantee
• Free consultation with a credit analyst
• Mobile app to track progress
Cons:
• Monthly fees may add up over time
• Mixed reviews on BBB
Sky Blue Credit Repair
With over 15 years of experience, Sky Blue Credit offers a flat monthly fee of $79 and no signup costs.
Pros:
• Simple pricing and fees
• "A" BBB rating
• 90-day refund policy
• Fast dispute process
Cons:
• Website seems outdated
• Less personalized service
The Credit Pros
The Credit Pros provides both DIY and hands-on credit repair options starting at $19/month.
Pros:
• Customized repair plans
• "A+" BBB rating
• 100% money-back guarantee
• Free consultation
Cons:
• Higher pricing for top packages
• Less focus on the Nevada market
Overall, CreditRepairEase.com stands out as a top option with its affordable pricing, strong reputation, and proven results. However, any of these professional credit repair firms is likely superior to trying DIY credit repair alone. Consider your budget and needs.
Call Us Today (888) 803-7889 for FREE Credit Repair Consultation!